In a bid to level up its already industry-leading travel experience, Hong Kong airline Cathay Pacific has exciting news for its loyal business-class customers.
---
Only a matter of weeks after Qatar Airways' CEO claimed that first class was totally pointless compared to business class, it now seems that business class is having its own usefulness questioned. With layouts like United's "coffin seats" cabin still on offer — recently endured by our friend Matthew Kliny over at Live And Let's Fly — it's not particularly hard to see why. However, Cathay Pacific has just launched their bid for rehabilitating this all too-vulnerable way of travelling…
As reported by One Mile At A Time, the airline recently announced its plans to introduce a brand new business class seat on its Boeing 777-300ER fleet, which should be ready for rollout in the second quarter of 2024. This new addition — dubbed the "Aria Suite" — makes the worryingly bold promise to revolutionize luxury travel. Shared by the airline through a mysterious but wholly intriguing 40-second clip, the teaser trailer keeps a number of details under wraps but has already sparked excitement amongst passengers and industry insiders alike.
WATCH: The teaser trailer for Cathay Pacific's new Aria Suite.
But what exactly can we discern from the shadowy video? First, the Aria Suite will feature a 1-2-1 reverse herringbone seating arrangement, with the centre pair of seats facing the centre of the cabin to maximize privacy and ensure that each passenger has direct aisle access. Second, the Aria Suite embraces a wildfire trend among luxury airline offerings: the privacy door, which adds an extra layer of seclusion and personal space.
In addition to this, the Aria Suite boasts generous storage options with two main stow compartments as well as a removable armrest with hidden storage space — an increasingly important feature as travellers seem to carry more and more personal items and even outfit changes when boarding — as well as upgraded tech integration including wireless charging capabilities, a must-have while passengers are warned against embarking with fully-charged devices.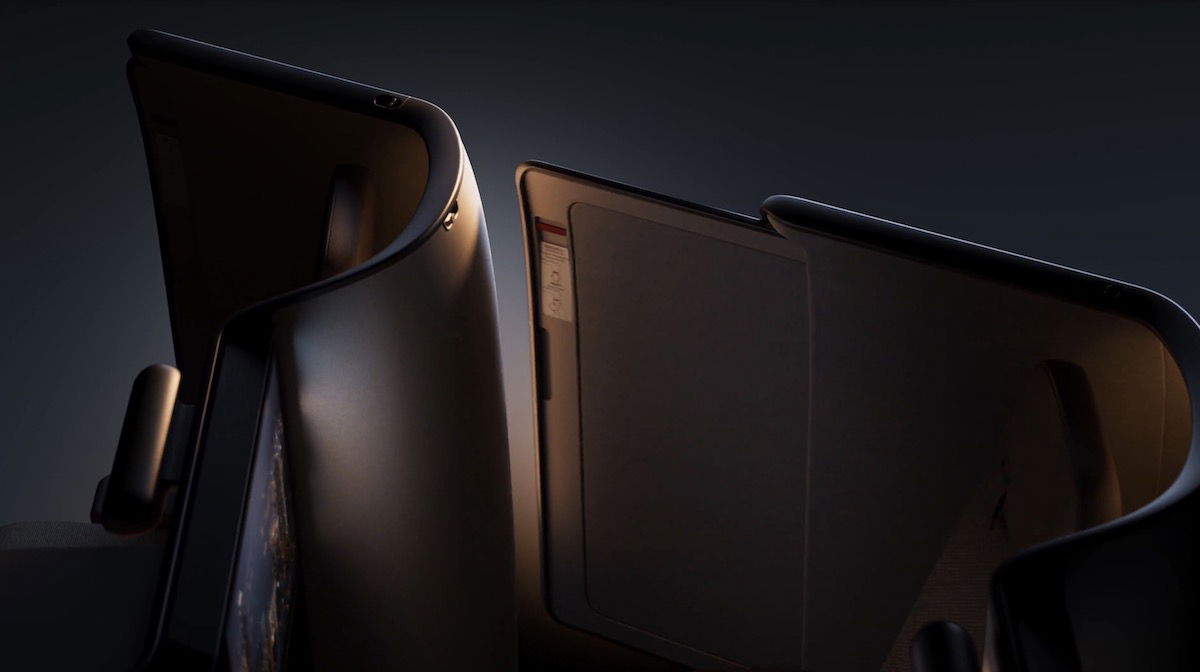 While the manufacturer of the seats remains uncertain, many speculate that Collins Aerospace Elements could be responsible, renowned as they are for their highly-customisable designs. Their products have already been taken up by a number of other esteemed airlines, including Starlux Airlines and Etihad Airways. Initially, the airline intended to introduce all-new premium cabins on its Boeing 777-9s, but it's reasonable to assume that the Aria Suite will eventually find its way onto the Boeing 777-9s as well.
This announcement has left many wondering whether Cathay Pacific has plans to roll out similar upgrades to their first-class cabins too. It's an interesting time to ask such a question, given the ongoing discourse around whether first class is still a necessary offer from airlines in the first place. While skyrocketing first class bookings in Australia suggest it may be, some CEOs are calling to scrap it altogether, given the massive carbon footprint of the class and increasing difficulty of offering a level of luxury that is significantly different to that offered in ever-better business-class spaces.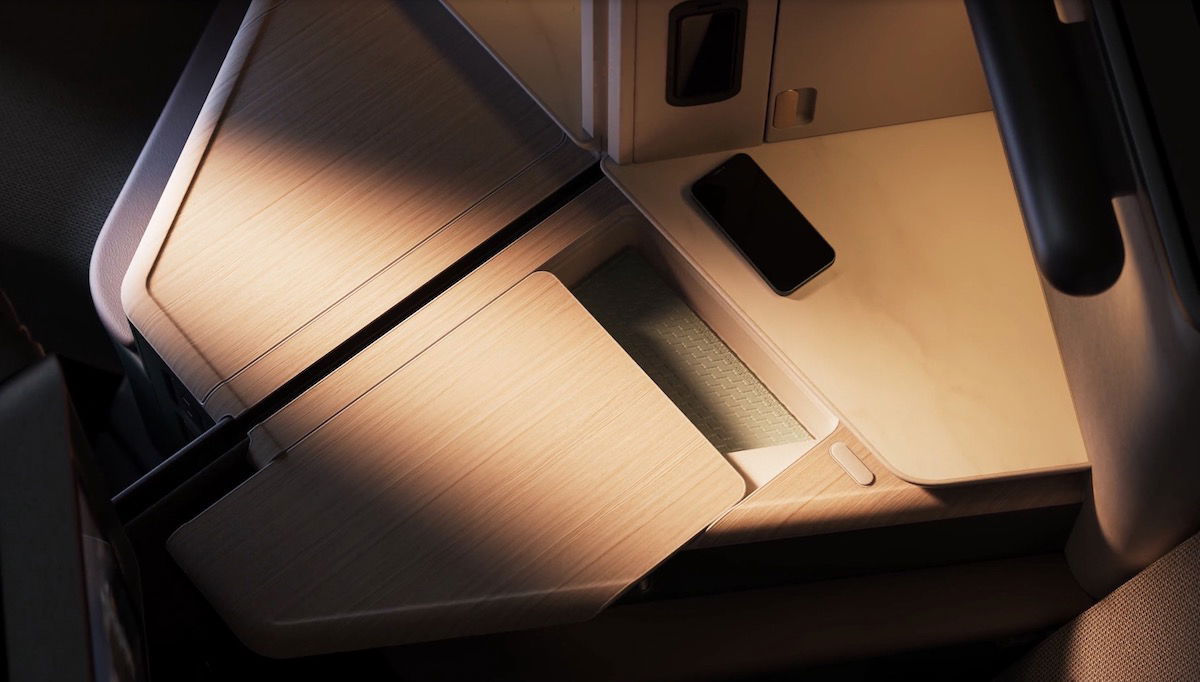 However, business class shouldn't rest on its laurels. While it may have more of a draw than first class for many travellers, its own usefulness is being called into question as premium economy reveals itself to be the real "money-making machine", given that it can offer flyers many of business' advantages — including somewhat-reclining seats, a separate cabin, reduced chances of disturbances, and access to exclusive toilets — at a fraction of the cost.
Cathay Pacific clearly believes that there's a long-term play to be made for business class, and the Aria Suite makes a good case for its continued success. Whether that case is strong enough to hold its ground against an ever-changing travel landscape, however, remains to be seen.